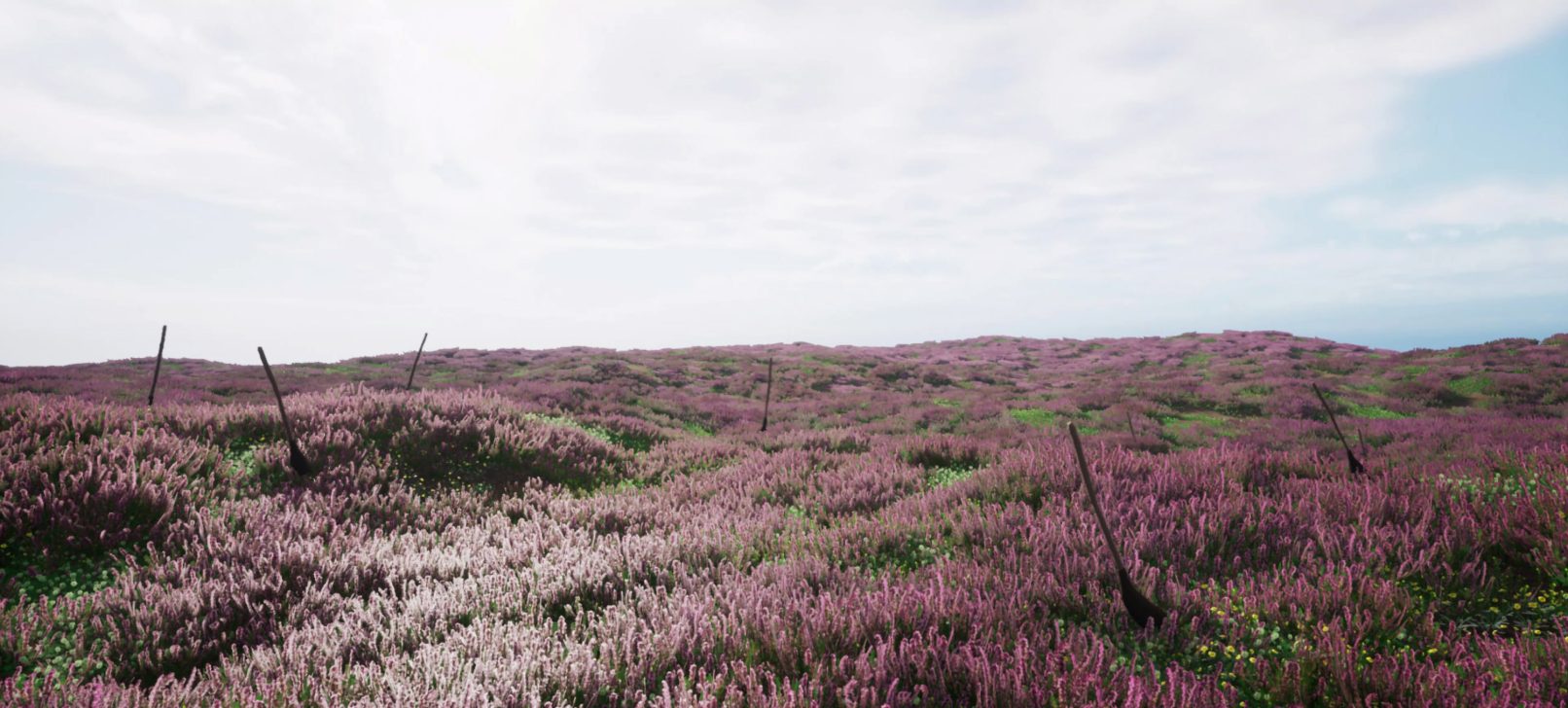 Spring Cleaning
Digital installation for the online exhibition Arrival at SKAL Contemprary, Skagen, DK. 19 March – 21 March 2021.
A virtual heather landscape created in a game engine with flowering heather and a roaming herd of brooms. The installation was made as a research / preview for the show Broom Buzzems.
1. Download .zip archive for your operating system
2. Extract the files to a local folder
3a. On Mac OS – Right click on 'ArrivalSpringCleaning_Mac' and choose 'Open'. Click OK on the warning prompt to run an application downloaded from the internet.
3b. On Windows – Double click on 'ArrivalSpringCleaning_Win64.exe' and allow the program to run on your computer.
4. Enjoy Arrival: Spring Cleaning. You can exit the work at any time by pressing the 'Esc'-button in the top left corner on your keyboard.
Disclaimer: Arrival: Spring Cleaning will work fine on newer computers. Older computers and computers without dedicated graphics cards might struggle to run smoothly.