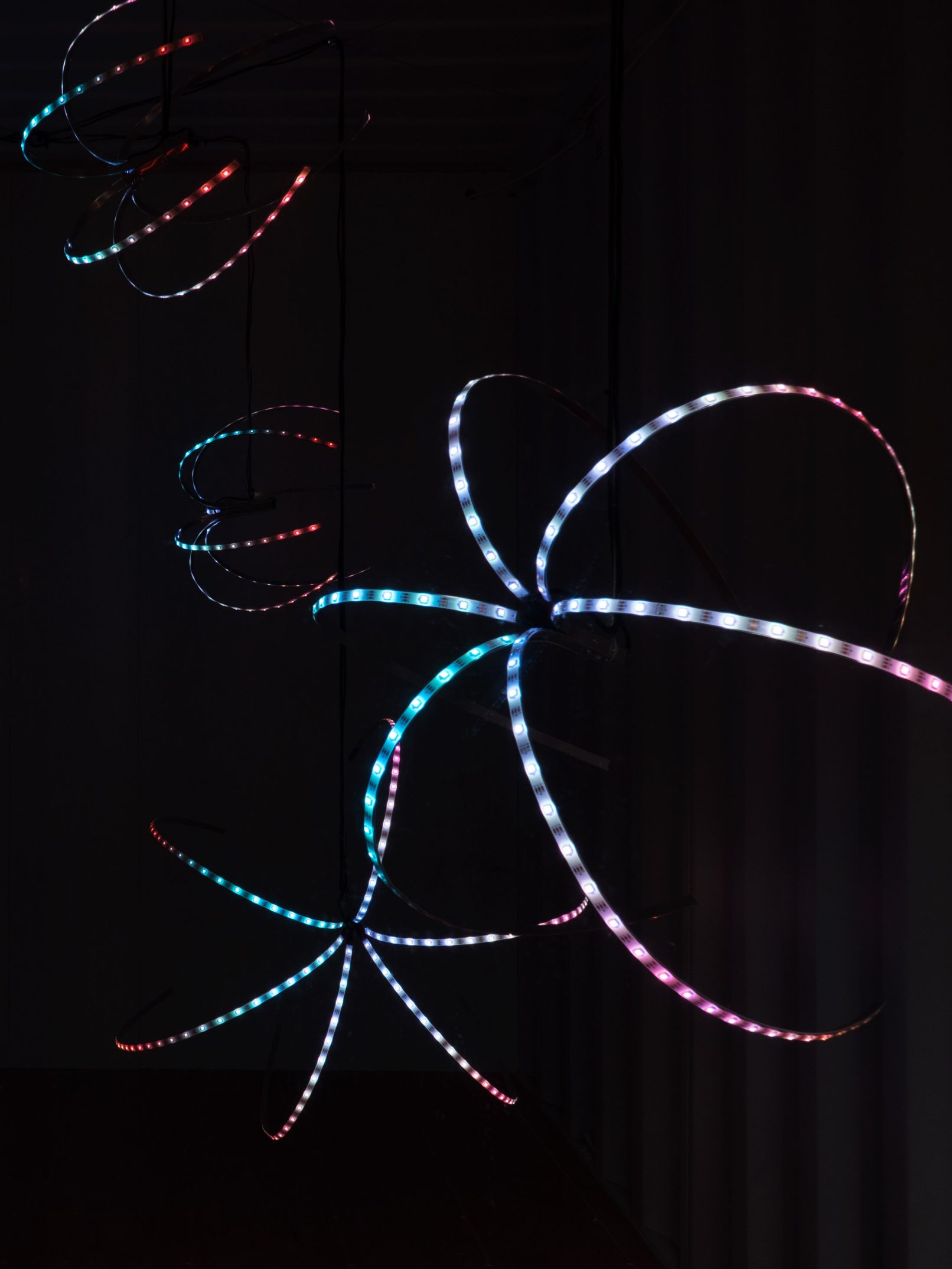 The Nereids
RGB LED strips, aluminium, LED drivers, power supply, cables, single-board computer.
Installation in Ishøj for Tryllebundet, a project in West Copenhagen (Vestegnen) made possible with the support the participating 6 municipalities. The project was created by DIAS Digital Interactive Art Space.
Big thanks to Julie Tvillinggaard Bonde, Rasmus Vestergaard, Christian Riis Sørensen and Oliver Taubenheim.
The installation is showing outside Ishøj Library until 22 October 2017.