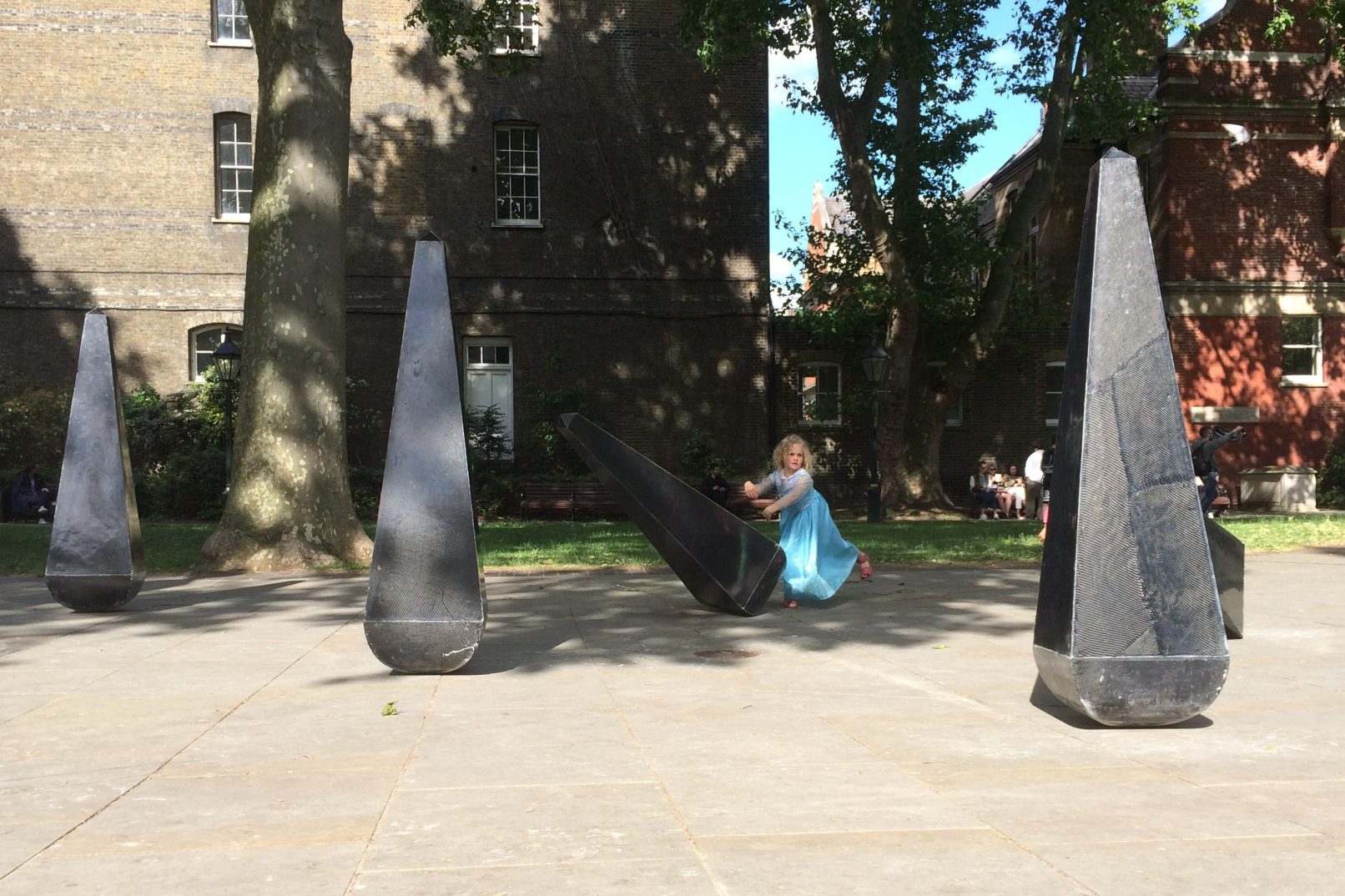 Carbon fibre, epoxy resin, iron, concrete.
Show RCA 2015, Royal College of Art – Battersea, London, UK, 2015.
Temporary Public Commission at Dovehouse Green, King's rd, Chelsea, London, UK, 2015.
200 Acres, Pump House Gallery, Battersea Park, London, UK, 2015.
OBELISKS is a temporary sculpture by Oskar Jakobsen that will be situated in Dovehouse Green, a former graveyard on King's Road, Chelsea. This new work of art comprises a series of carbon fibre obelisks that wobble, encouraging visitors to actively engage with the installation by rearranging and playing with its rocking pieces.
This commission was initiated by Royal College of Art MA Curating Contemporary Art students Federica Buzzi, Gabria Lupone, Louise Potzesny and Jessica Taylor, in collaboration with the MA Sculpture programme. The project is generously supported by the Royal Borough of Kensington and Chelsea, with many thanks to Dr Brian Leathard, Reverend of St. Luke and Christ Church, and to The Chelsea Society, for their knowledge and encouragement.