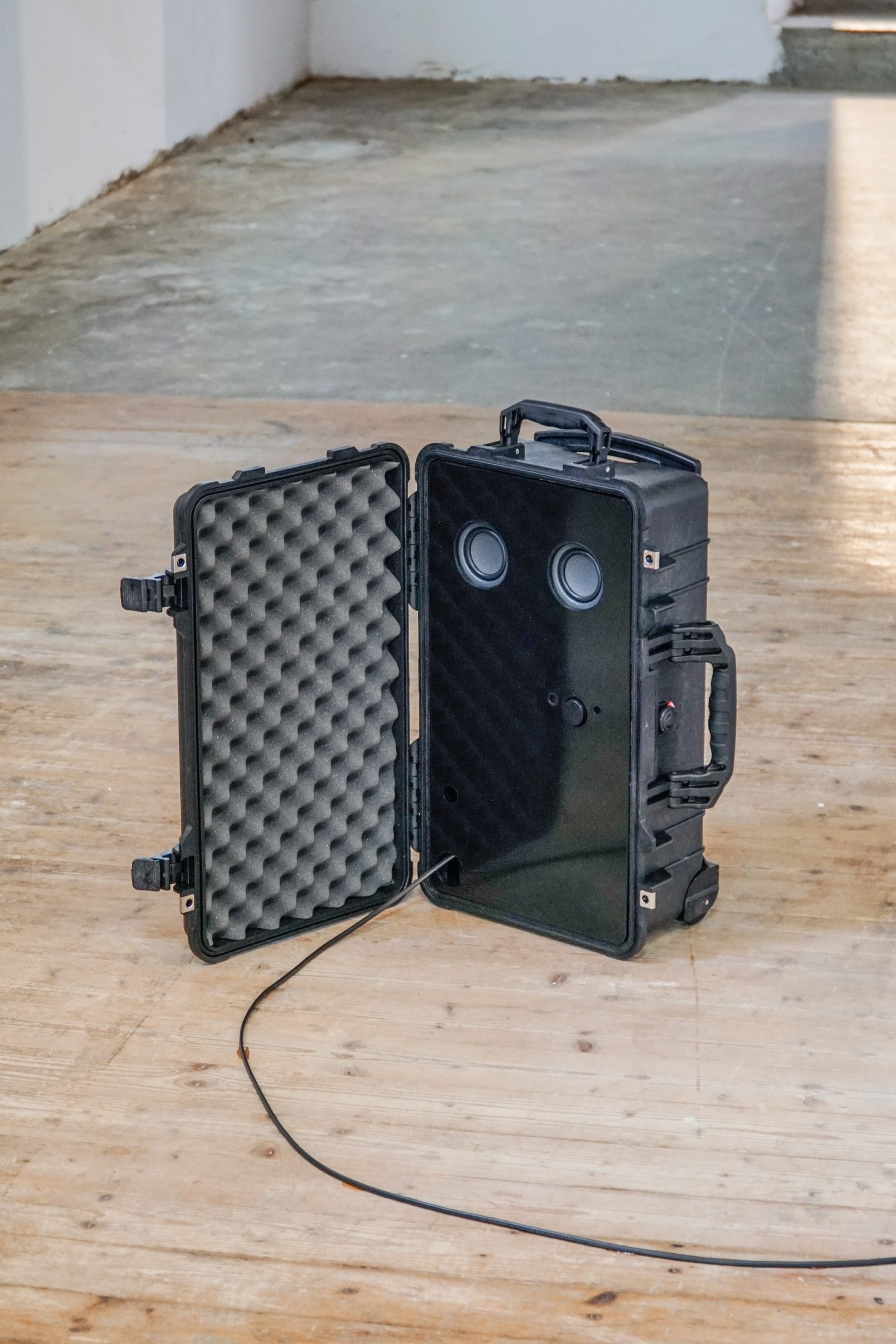 5 minute sound loop, cabin luggage, plastic, electronics, cables, speakers.
Sound sculpture in the show Super-Paradiso at Museum am Bach, Ruden, AT. 11 May – 26 October 2019.
Mobile Success is a self-help guide for artists conveniently sized to fit within hand-luggage weight and size regulations. It gives advice in how to act as an artist, gives emotional support and offers advertising for short-term loans and other helpful tools for the contemporary artist.