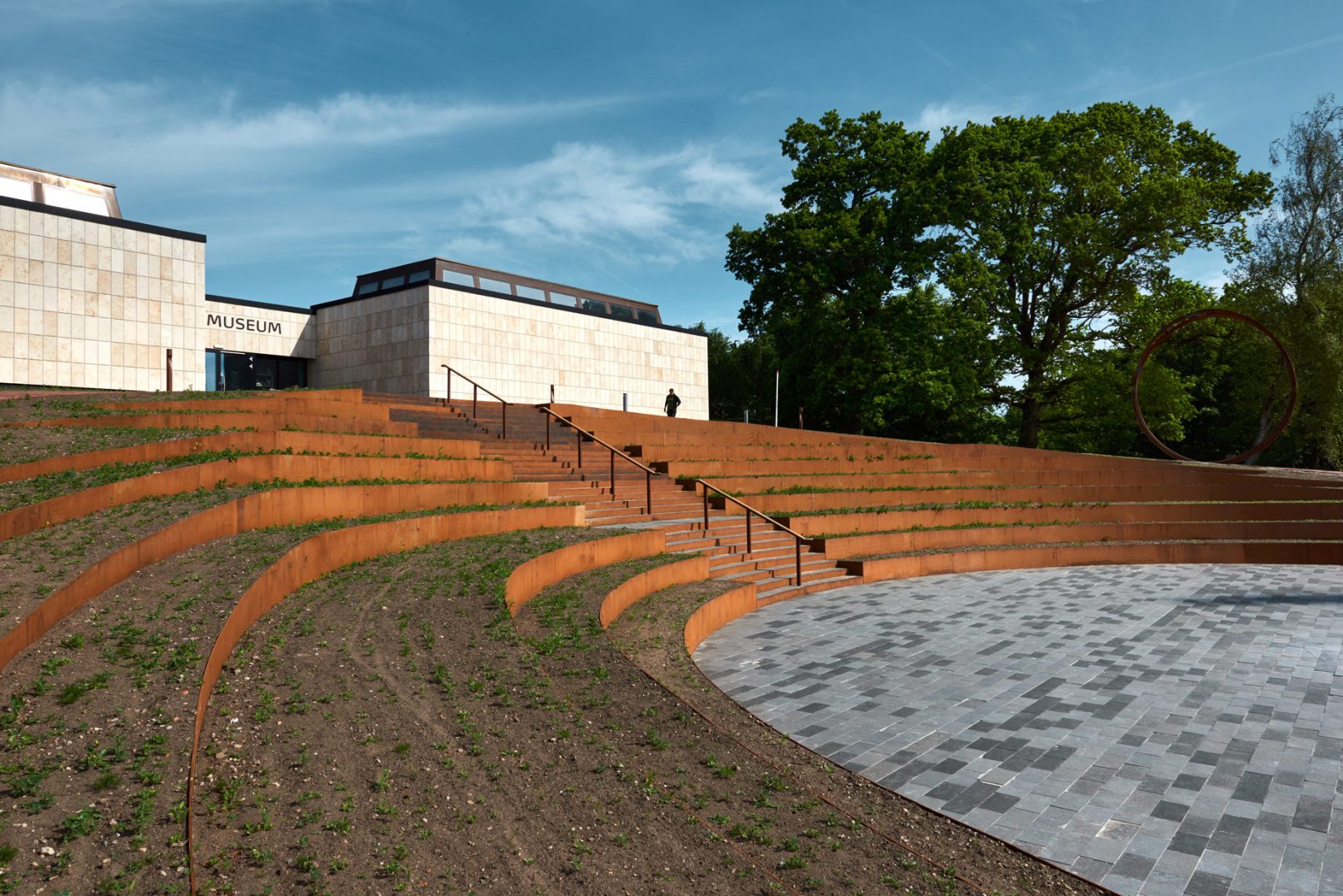 Forstyrrelser / Disruptions
2023
Materials
Used railway track, corten steel, brick pavings, granite pavings, macadam crushed stone, LED lights, drainage works, concrete foundations.
Location
Banestien, approximately between Ågade 28 and Havnevej 30-32, Skive, DK.
Description
Seven sculptures and an amphitheatre on a 1 km stretch of decommissioned railroad that has been transformed into a combined walk and cycle path.
Thank you
Skive Kommune / Skive Municipality (Client)
Karina Kobæk, Jepser Flensborg & Maria Juul Sørensen · Skive Kommune (Programme Leader & Project Leader, Planner)
Lotte Sophie Lederballe Pedersen · Statens Kunstfond (Art consultant)
Jeannette Ehlers · Statens Kunstfond (Chairman)
Troels Mikkelsen · Hesselaa Smedje (Blacksmith)
Skive Anlæg & Entreprenør (Contractor · Earthworks, Sewage, Paving)
Jens Peter Arnung · Søren Jensen Rådgivende Ingeniører A/S (Engineer for the sculptures)
WSP Danmark A/S (Engineers for the amphitheatre)
Julie Tvillinggaard Bonde · AiR – Art in Reality (Project Manager)

Also Spar Vest Fonden and Statens Kunstfond for their trust and economic support, which made the project possible.
(Above image by Enneke Hempen)
More images coming soon.